Each year The National Association of Realtors (NAR) studies all areas of the Real Estate market and monitors the trends as they are occurring. Then they produce the Home Buyer and Seller Generational Trends report.
If you work with our aging population or are a Baby Boomer yourself it is important to know about these trends. What are the options that are open to this segment of our population?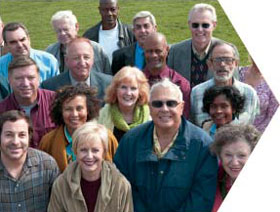 Younger Baby Boomers (ages 51-60), older Baby Boomers (ages 61-69) and the Silent Generation (ages 70-90) comprise 40% of all home sales; and they all have the same type of home they are looking for. They are going smaller.
Unless they are looking at the multi-generational home trend, on average, seniors are looking for smaller houses, condos, and apartments.
The younger boomers are more likely to purchase multi-generational homes in order to accommodate their "sandwich" living arrangements. A home where both their adult children and their parents are all living under the same roof.

The older boomers are more likely to move further away from their current home and they most often are buying for their retirement. Looking to be closer to their family during their retirement years. This group is also more likely to age in place; staying in their home and making any necessary adjustments need to allow them to stay in their community as they age.
The silent generation are the people most likely to move into some sort of Senior Living housing. Looking for a home that provides support, activities, and community that they enjoy.
What these trends tell us is there are many changes and opportunities out there for our Baby Boomers and aging population. With these changes comes a need for resources maybe they haven't thought of in a long time.
Our 5-Step Senior Transition Program helps people through this transition to the extent they need us. Our list of resources is growing daily as we vet out the contenders to only provide the best of the best. We introduce our clients to organizers and down-size professionals that help sort through a lifetime of treasures and memories, trades people to help make fixes in the home to get it ready to market, and can even refer to Senior Living Communities in the area.
Don't wait until you have to make a decision. Think about the future in the short and long term and have a plan in place for when you need it. We can help.