As we age there are often a number of medications we are prescribed for different ailments. We may be on them for a short time or for years. It is very important to remember a few tips to keep you and your family safe.
Expiration Date vs. Shelf Life — Shelf Life typically refers to the time between a medication's manufacture date and its expiration date.
Good Safety Habits — Keep a list of all your medications, along with any potential side effects and drug interactions. Include any over-the-counter (OTC) or natural products you are taking.
Disposing of Old Medications — It's important to carefully and properly discard any old medications, both prescribed and OTC varieties.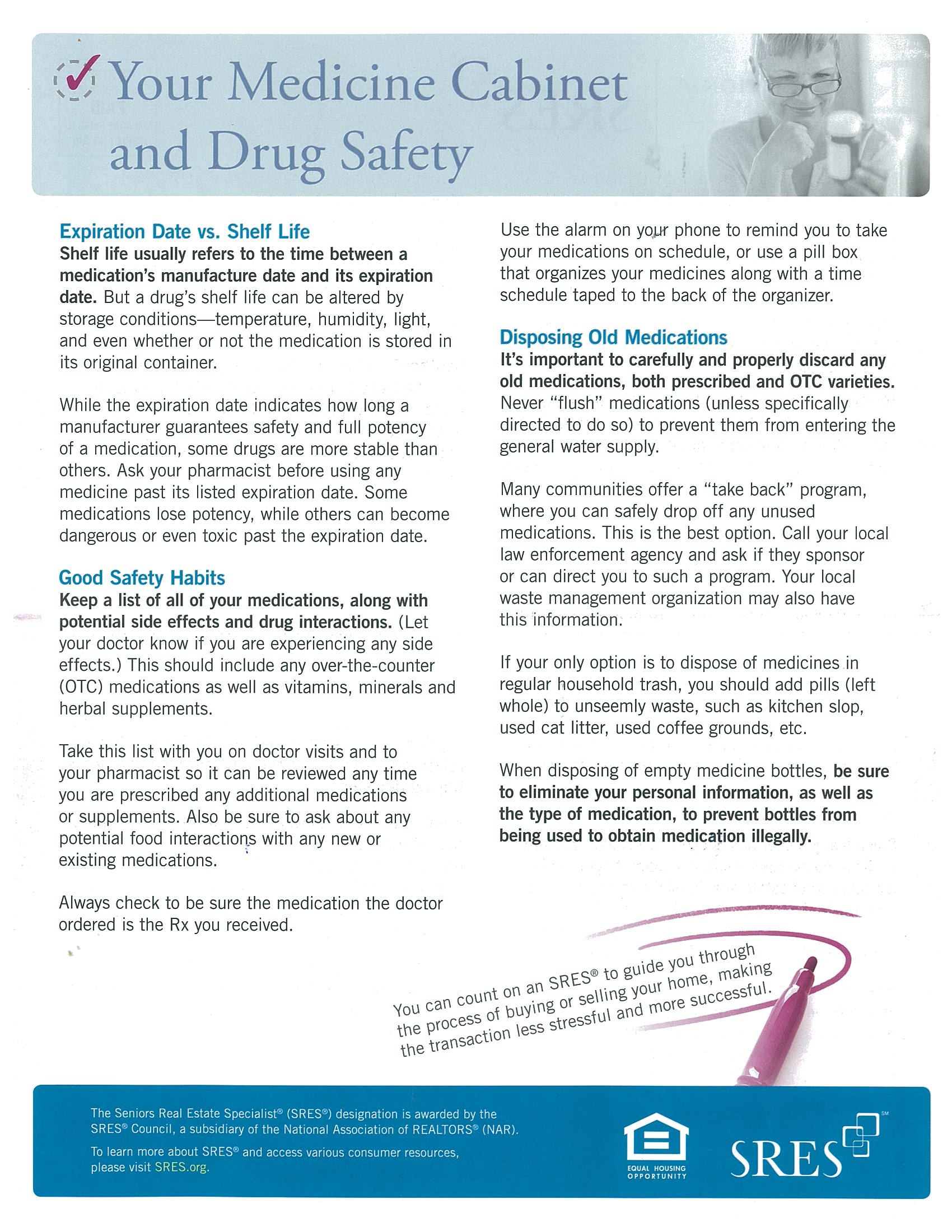 For additional information on Senior Living and transitioning to a new living situation please visit RobinMcCoyRealty.