August 25th – 29th. Category 5 hurricane hits the Gulf Coast flooding Houston, Texas in ways no one could predict. Hurricane Harvey.
Immediately Keller Williams' non-profit KWCares set up a command center in Houston and agents from around the globe began sending donations which included travelling to Houston to assist in the clean up.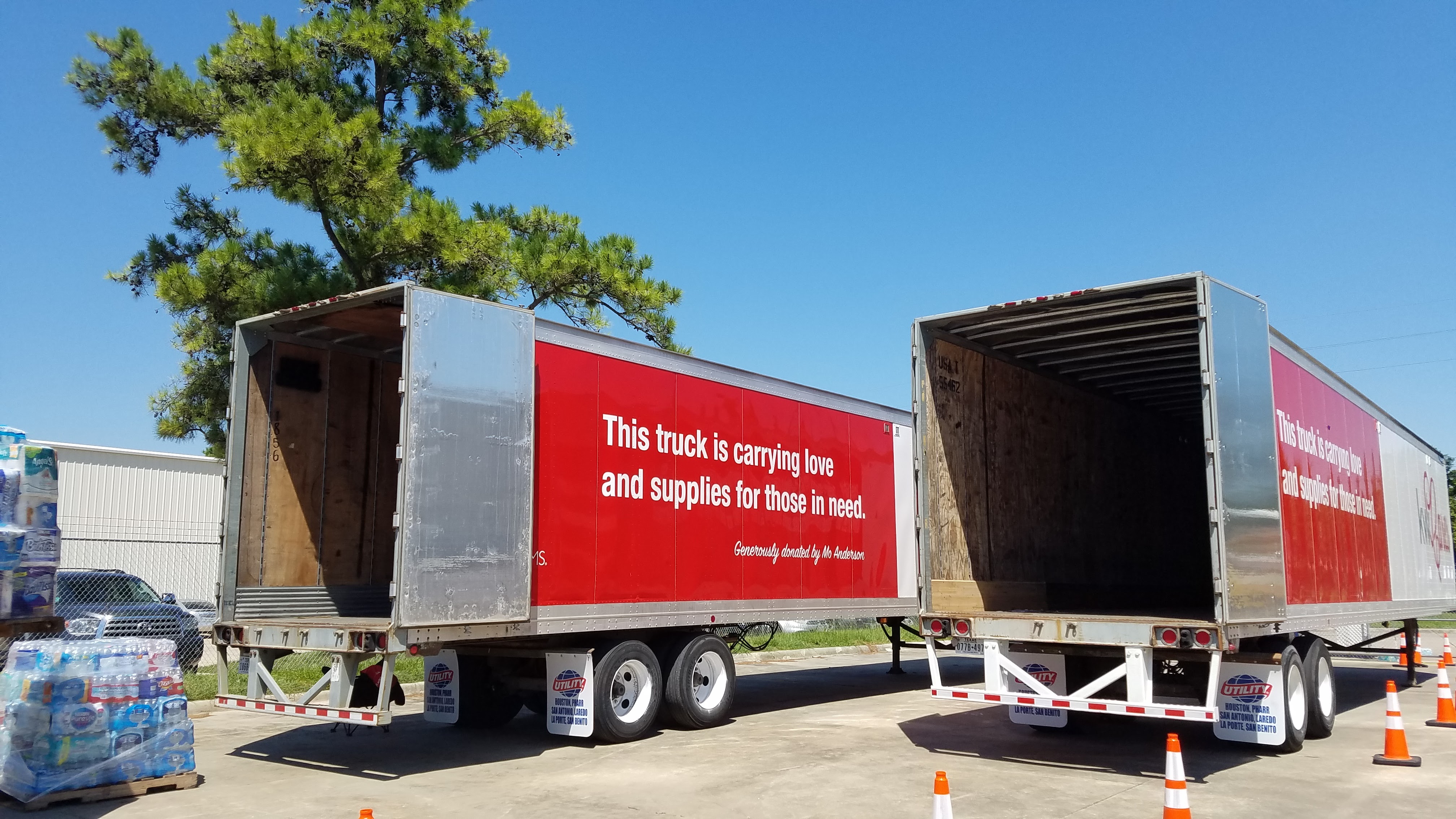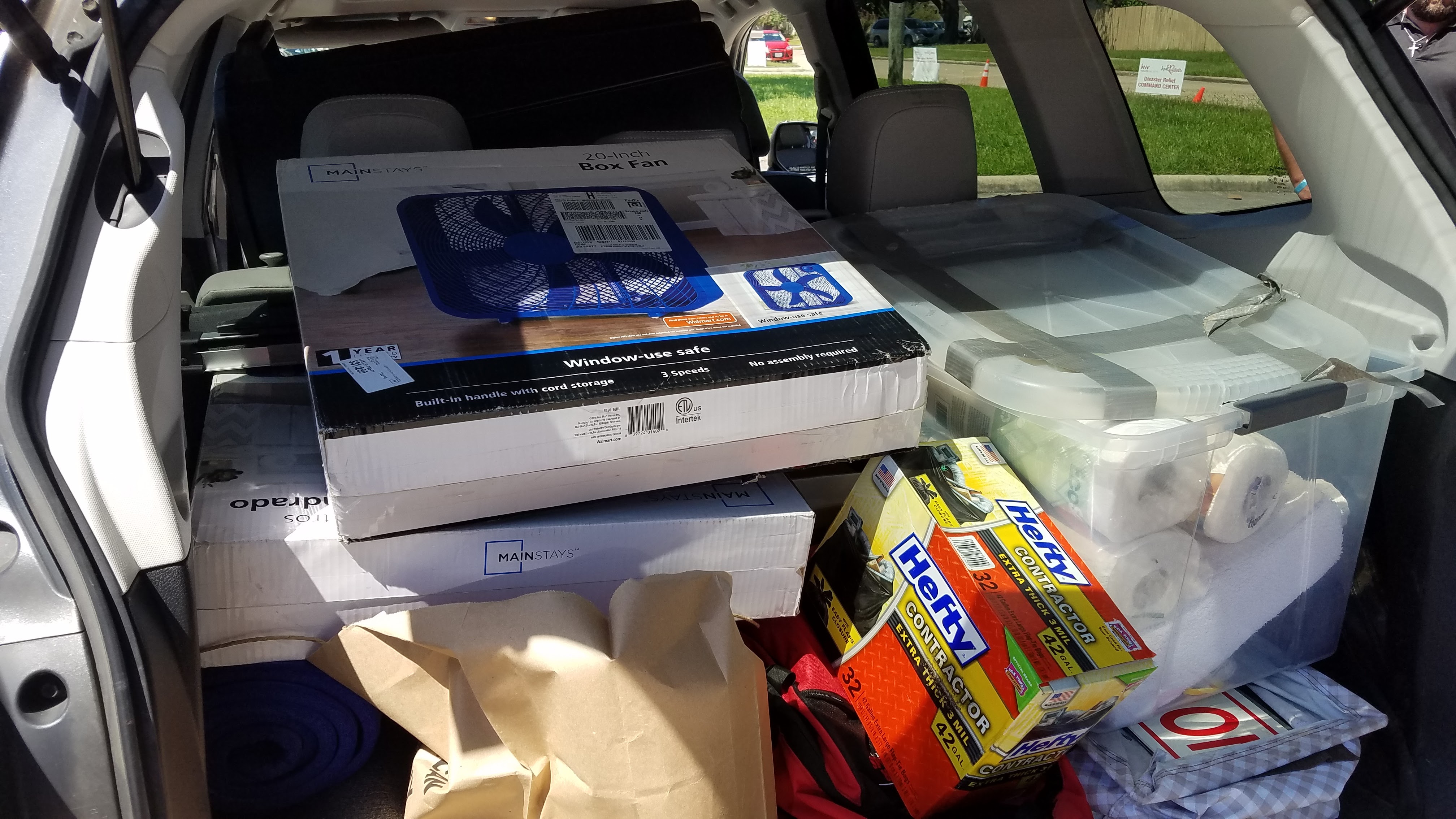 I was a little late to the game; arriving on September 8th with my husband Chris. Most of the major demo work had been done. Neighborhood curbs were filled with debris…sheetrock, garbage bags, furniture, and once cherished possessions.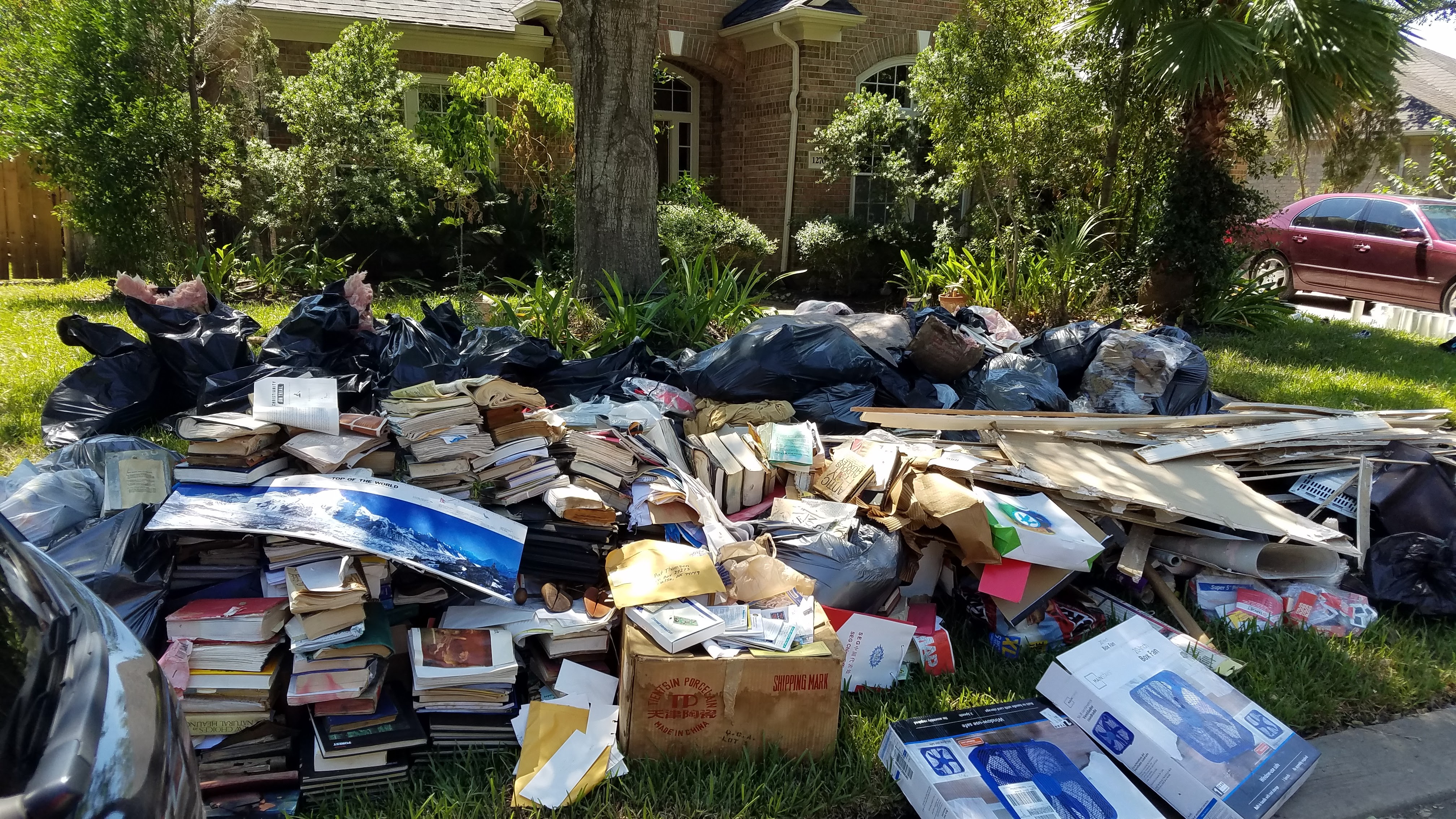 The Subaru was loaded up with supplies and we were assigned to the home of Leon and Patti. They have been in their home for 21 years and this was intended to be their "last home". Leon is a geologist and worked for numerous companies and the University of Houston. He and Patti travelled the world during their life together. In fact, they were the guest of the Chinese government for the Beijing Olympics in 2008. Leon showed us a rock that is litterally MILLIONS of years old that had once been coral. Absolutely beautiful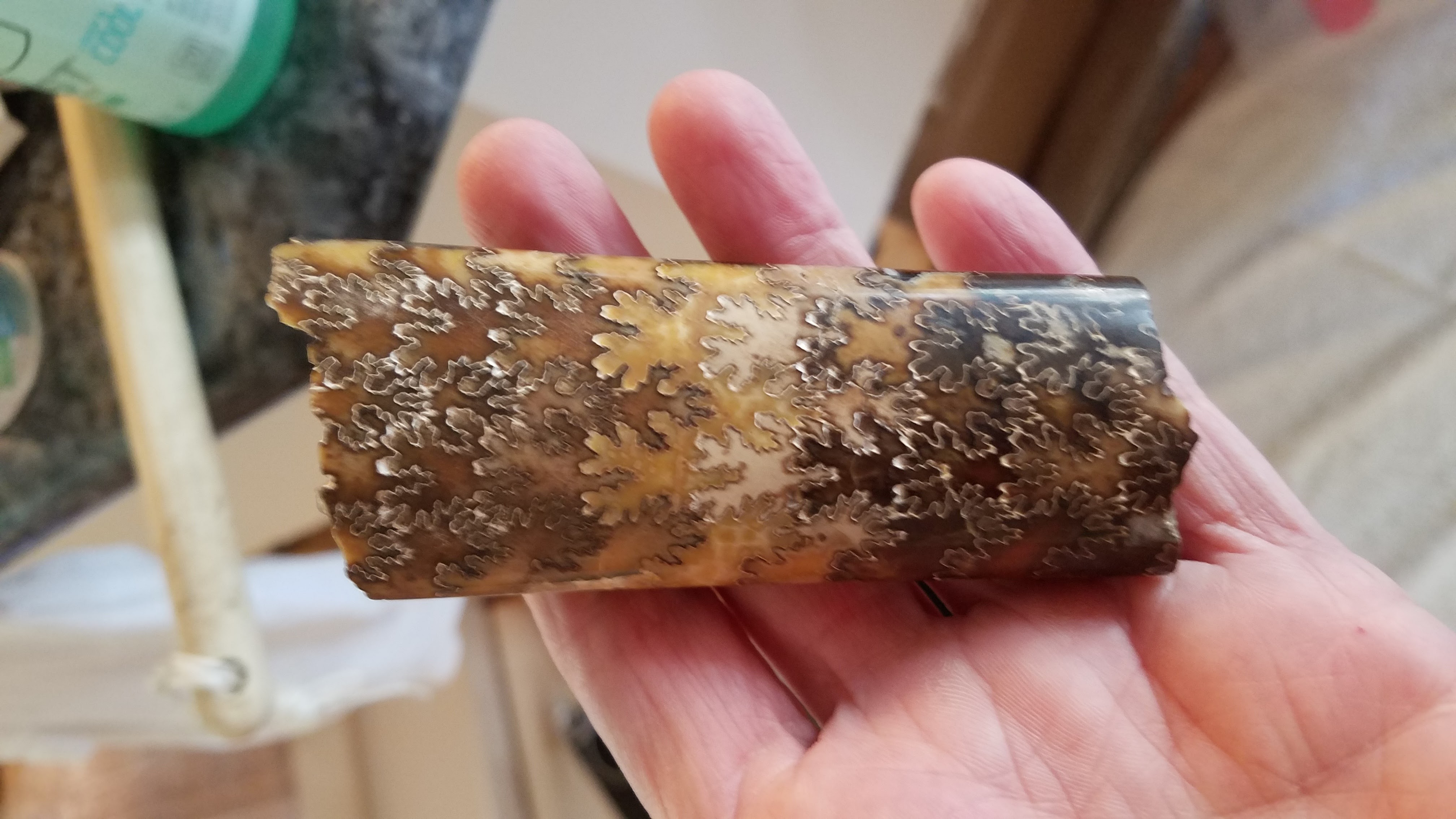 The task for Chris & I, plus our volunteer colleagues Maria and Elizabeth, was to just clean it up. Sweep up the dust and pick up the chunks of drywall that littered the floor and was wedged between the studs of the walls.

We worked through the afternoon just helping Leon and Patti get to where they could manage the "things". They told us stories and gifted us items from their travels of the world.
By the end of the afternoon much trash has been removed. Their keepsakes were sorted and the packing had begun.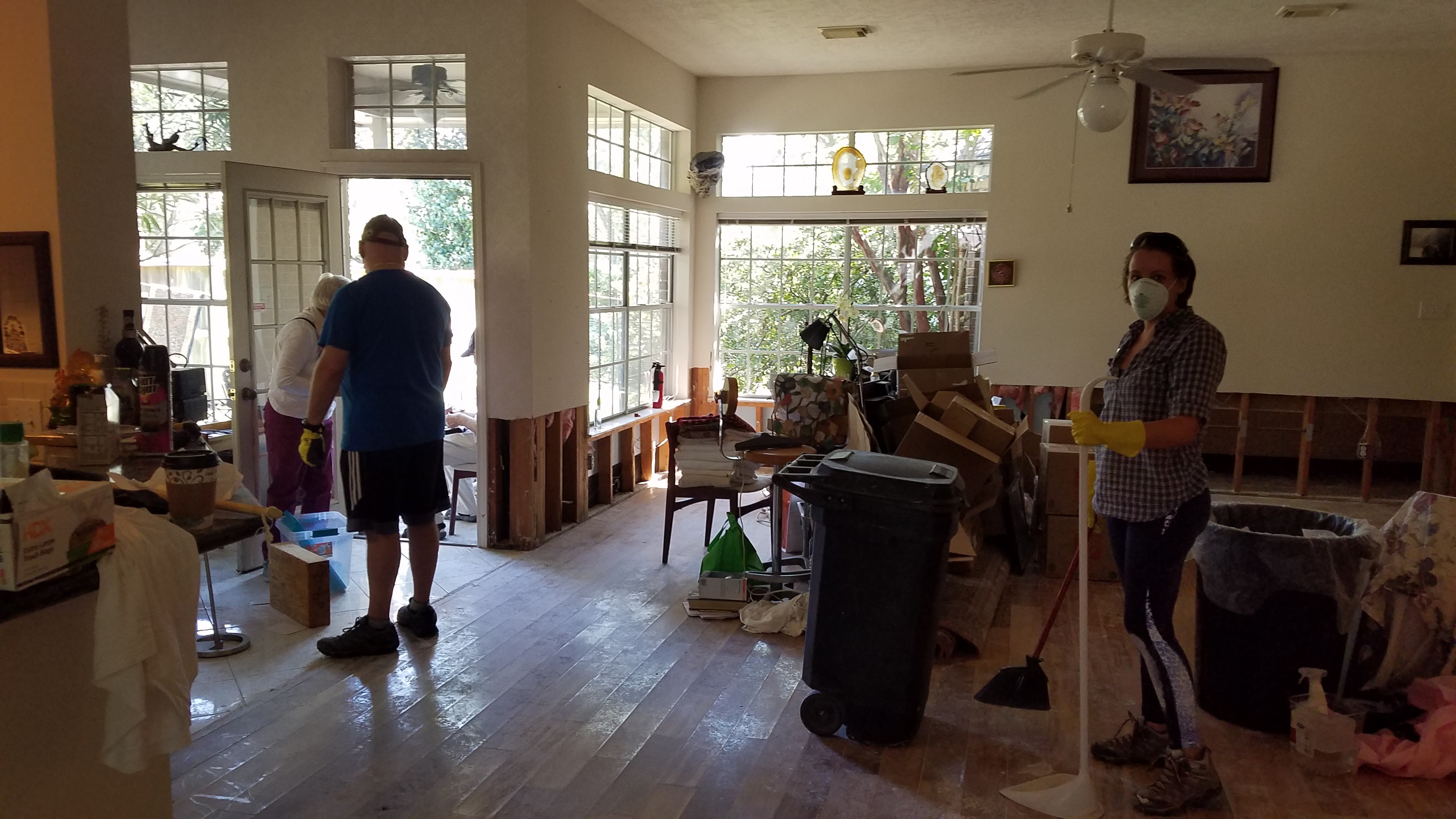 They didn't know we were coming. They didn't expect anything from us. They were simply grateful we were there and there was no other place I wanted to be.
** If you would like to contribute to Keller Williams' relief efforts please do so at KWRelief.org. 100% of all donations go directly to those in need.