Robin McCoy & Associates is more than a Real Estate company. Sure, we match people with houses. We also match people with people!
As an advocate for Seniors and their families, we strive to help everyone through these transitions. Whether downsizing to a smaller home, aging in place, or moving to a Senior Community we have a team to help.
Our
5-Step Senior Transition Program
is designed to provide multiple levels of service to our clients.
Step 1: INITIAL CONSULTATION
: Robin McCoy & Associates will meet with the Sellers (and any relevant family members) and provide a complimentary home evaluation. We will then review the Sellers' timeframes and strategize the best plan of action.
Step 2: GETTING ORGANIZED
: Once the timeframes have been determined, we will schedule for our professional Home Decorator and Organizer to go through the home with the sellers and determine what items they would like to take with them to their new unit as well as what items the family would like to keep.
Step 3: TAKING INVENTORY
: After we determine which items the sellers will be taking with them, our Estate Sale specialist will then work with the sellers on what they would like to sell vs. donate, including a free estate appraisal, and then schedule the Estate Sale, if desired.
Step 4: PREPARING THE HOME FOR SALE
: Now that all the personal items have been organized, Robin McCoy & Associates will work with any trade services to make any necessary repairs on the property to get the home in "showing" condition.
Step 5: MARKETING & SELLING THE PROPERTY
: Robin McCoy & Associates will market and sell the home for top dollar and ensure an easy and effortless transition for the Sellers. We will coordinate with the movers, the packers, and any other services the Seller may need.
At Robin McCoy & Associates we understand that there is a lot that goes into a move like this. We make the process effortless; we can be the Sellers' main point of contact as we will be scheduling with all our vendors to ensure a smooth transition.
How much is your home worth?
Senior Care Resources

Our goal at Brookdale is to assist each family during their search for senior living.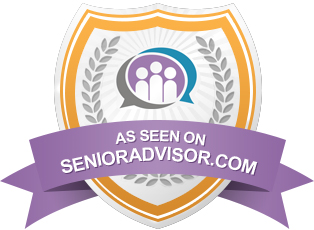 SeniorAdvisor.com The nation's largest senior living review site.

There is no place like home. Exceptional home health aide and companion care.